Strongest Girls In The World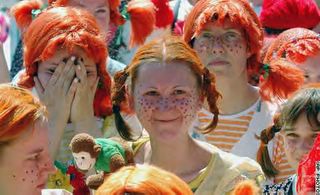 From CNN:
Young women dressed up as Pippi Longstocking, "the strongest girl in the world," in a competition in the German city of Fuerstenwalde. The city got into the Guinness Book of Records when 913 people showed up dressed up as the famous character from the Astrid Lindgren children's book.
This is why I never dated in Germany. Well, one reason, anyway.