Let The Good Times Roll!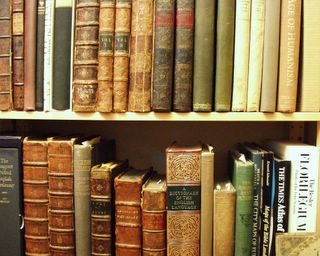 I got some great Christmas gifts from some great kids (my kids). I just got around to using my Amazon dot com gift certificate. I will soon be reading Thomas Jefferson by R.B. Bernstein; The Broker by John Grisham; The Spy Who Came In From The Cold, by John le Carre (probably for the third time); Tinker, Tailor, Soldier, Spy by le Carre (ditto); and Benjamin Franklin: An American Life by Walter Isaacson.

Yes, I know; they were all out of joke books.

I got the best kids in the world!