Deep Throat? I Think Not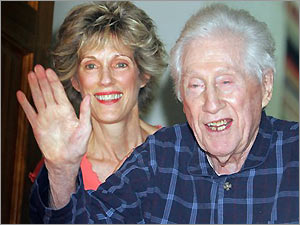 It's just too convenient. They find this 91 year old guy who is really out of it, and they hang the "Deep Throat" title on him from Watergate.
It's like the whole Iraq thing. They sent us in there to clear up Daddy's little mistake in not destroying Saddam the first time. Now, they want to close the last remaining Watergate wrinkle. Probably because the REAL "Throat" is up to something else...
The giveaway? They shouldn't have had Jane Fonda in the same picture. I don't like Hanoi Jane. So, this guy is probably Henry Fonda with animatronics instead of a skeleton.