Potato Chips Found in Place of Woman's Ashes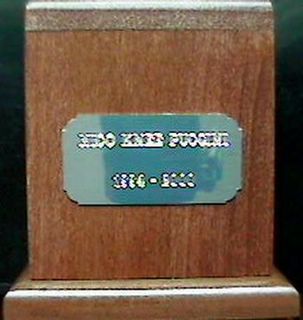 Two daughters have sued a synagogue after they found a potato chip can in place of their mother's remains behind the locked, glass door of her niche in a mausoleum.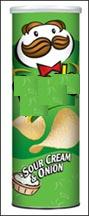 When the women visited Vivian Shulman Lieberman's niche in a Houston mausoleum, they found the cedar chest containing her ashes missing and a can of sour-cream-and-onion potato chips in its place.
They filed the lawsuit against Congregation Beth Israel and two funeral businesses. The sisters are also suing the companies that arranged for their mother's cremation and inurnment.
When Houston police took custody of the can, it still contained potato chips. "To their added horror," the lawsuit states, "Harriet and Marcelle learned that the can had been visible in the niche for at least six months."
Disturbing, no doubt. But maybe there is another victim here. Maybe someone was the object of a terrible prank. What if some foul practical joker swapped the ashes for his buddy's potato chips, right before lunch? Probably ruined his friend's day!